Mitsubishi Polyester Film Responds to COVID-19 Pandemic
April 17, 2020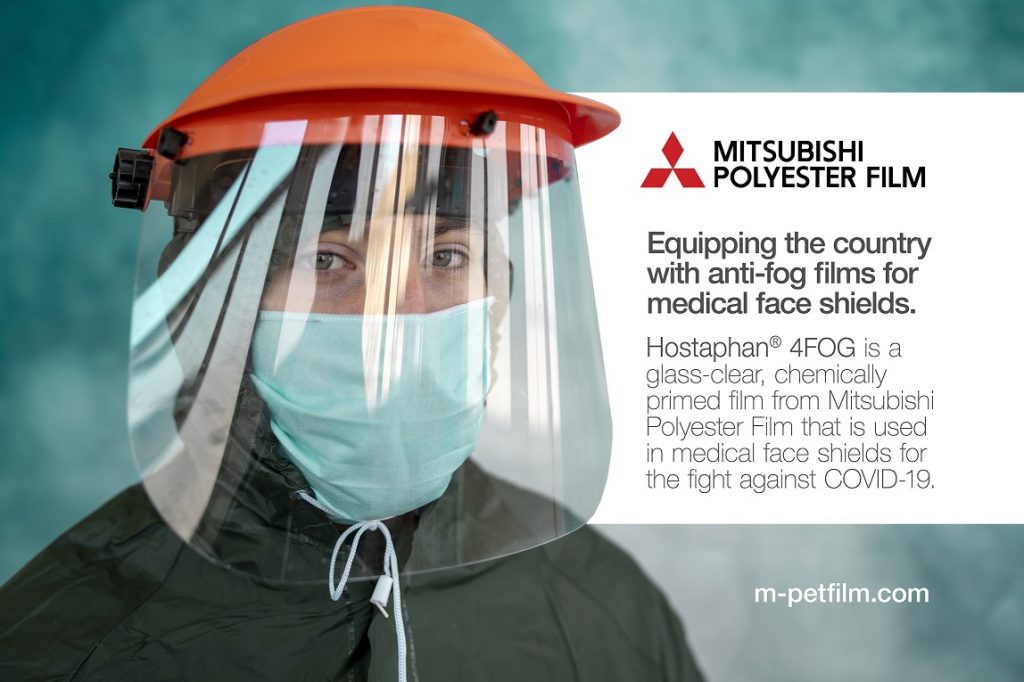 Mitsubishi Polyester Film, Inc. in Greer, S.C. is responding to the COVID-19 Pandemic through World Class manufacturing of anti-fog film for critical medical face shields, and films for many other essential products.  We are meeting the needs of our customers and communities.
Customers are solely responsible for confirming that our product is suitable for the intended end-use, and for compliance with all legal regulations and patents.
For more information, see Product Bulletin for Hostaphan® 4FOG.